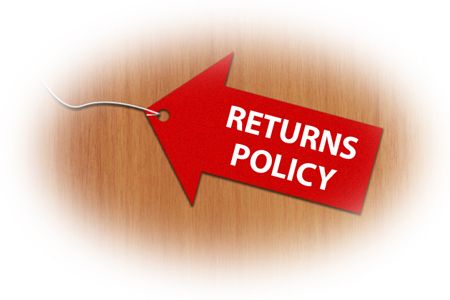 All Footwear
.
Because our shoes and boots are custom hand-crafted "
just for you at time of purchase
", we cannot accept returns or exchanges for any reason other than for manufacturer defects.
Only "authorized" returns will be accepted for an exact replacement, due to such manufacturer defects. No cash refunds.
Orders can not be changed or cancelled after 24 hours of placing order.
You
must
contact us within within 3 business days after receiving the item. We may request photos as proof of such defect(s). Defective footwear must be returned within 7 business days of receipt, and in the same new condition that they were shipped to you. Include the original packing (scuff bag, shoe box, etc). They must be unworn, clean and odor free (otherwise the replacement will not be authorized). Any and all return shipping costs are the responsibility of the buyer and are not refundable.
Sale/Clearance merchandise is not returnable.
Manufacturing design or pantone changes occur from time to time. Although we contract for the specific colors, models, designs, etc., we have no control over minor variations (such as 3%-5% pantone color differences, etc.), and we reserve the right to fulfill orders with merchandise of equivalent value as received from our suppliers.
.
** Under no circumstance will we authorize a return due to faults of any UPS/USPS delivery delays, weather delays, International customs delays, customers not allowing enough time for when the item is needed (see shipping info), or any other circumstances that are beyond our personal control.
.
**There are no refunds or exchanges for a ny "unauthorized", "non-deliverable", "unclaimed" "refused delivery" or "return to sender" returns (domestic or international).