THE GHOST, AUDIOBOOK, Cassette, by Danielle Steel - NEW!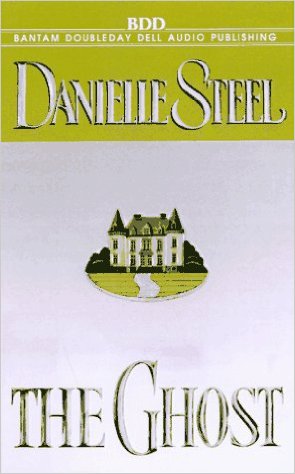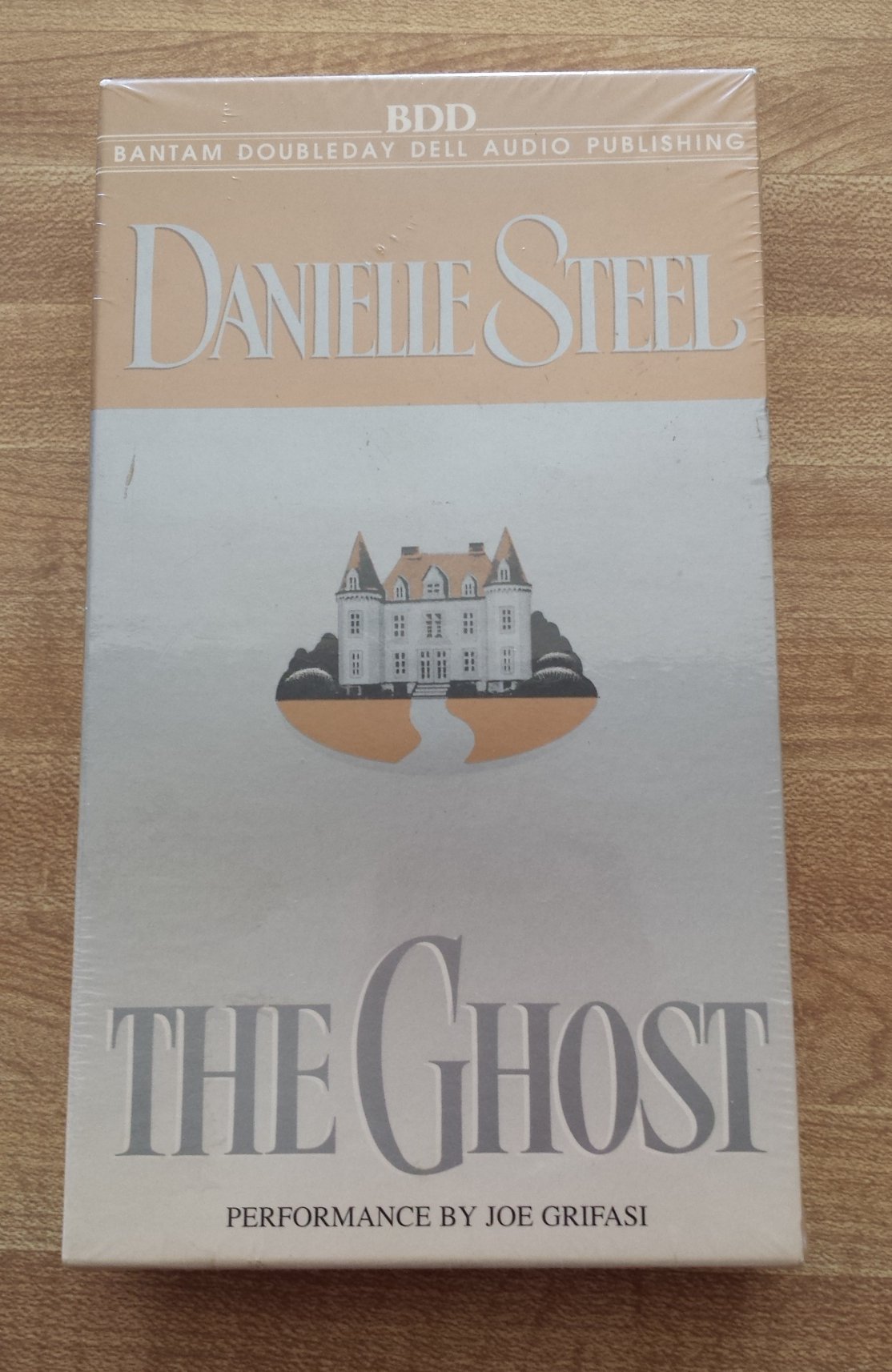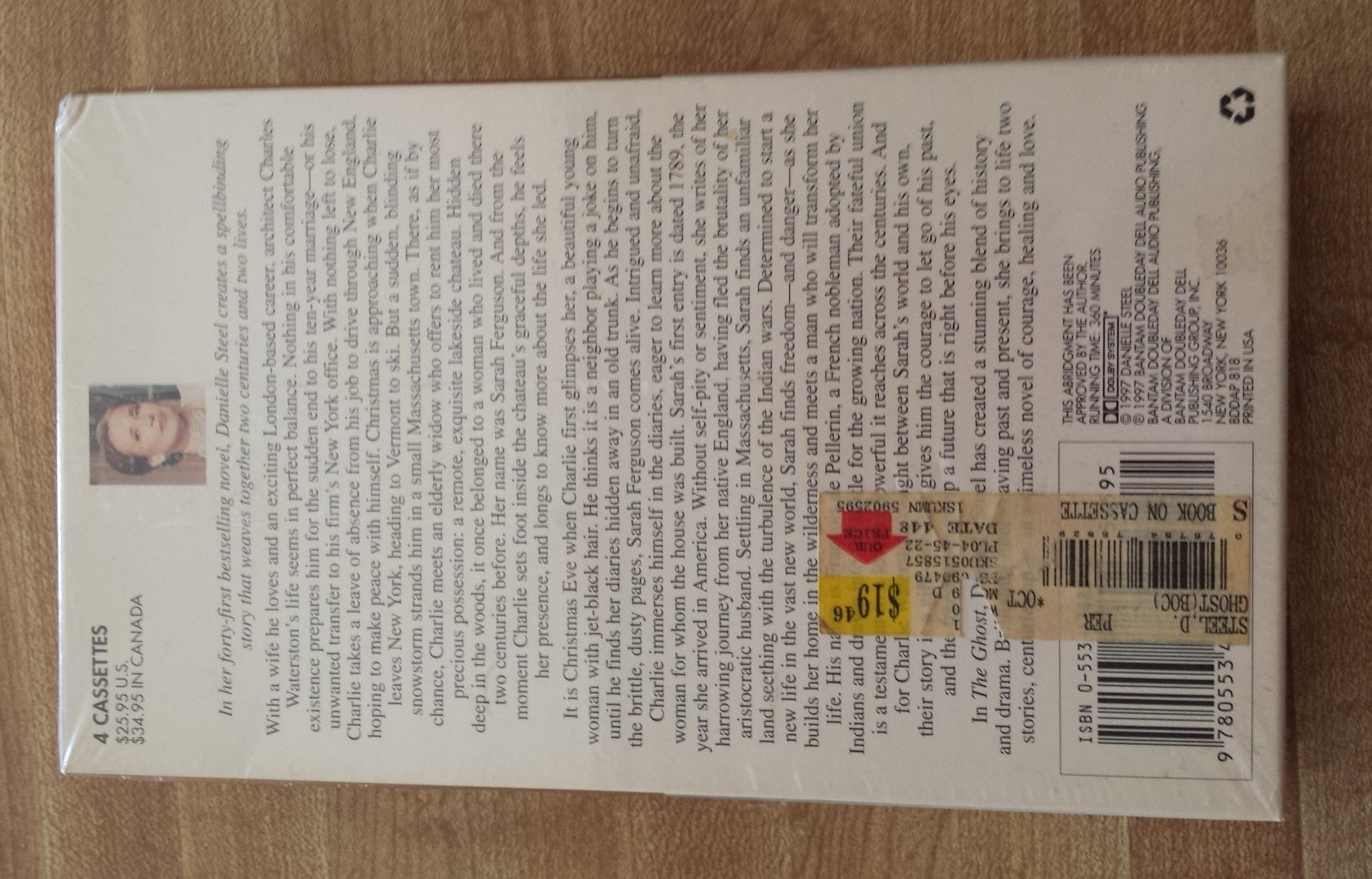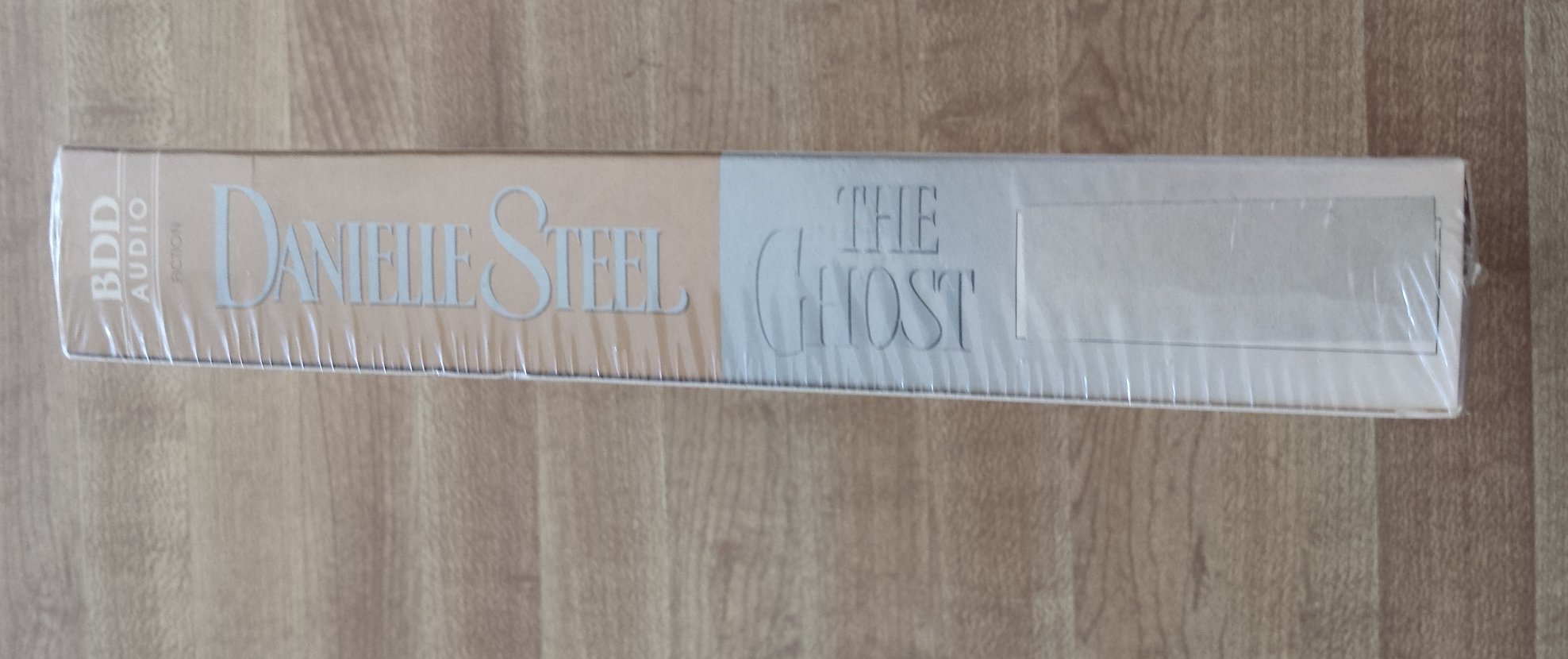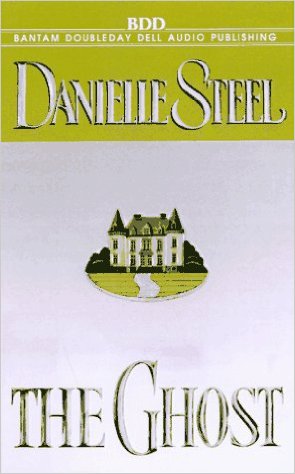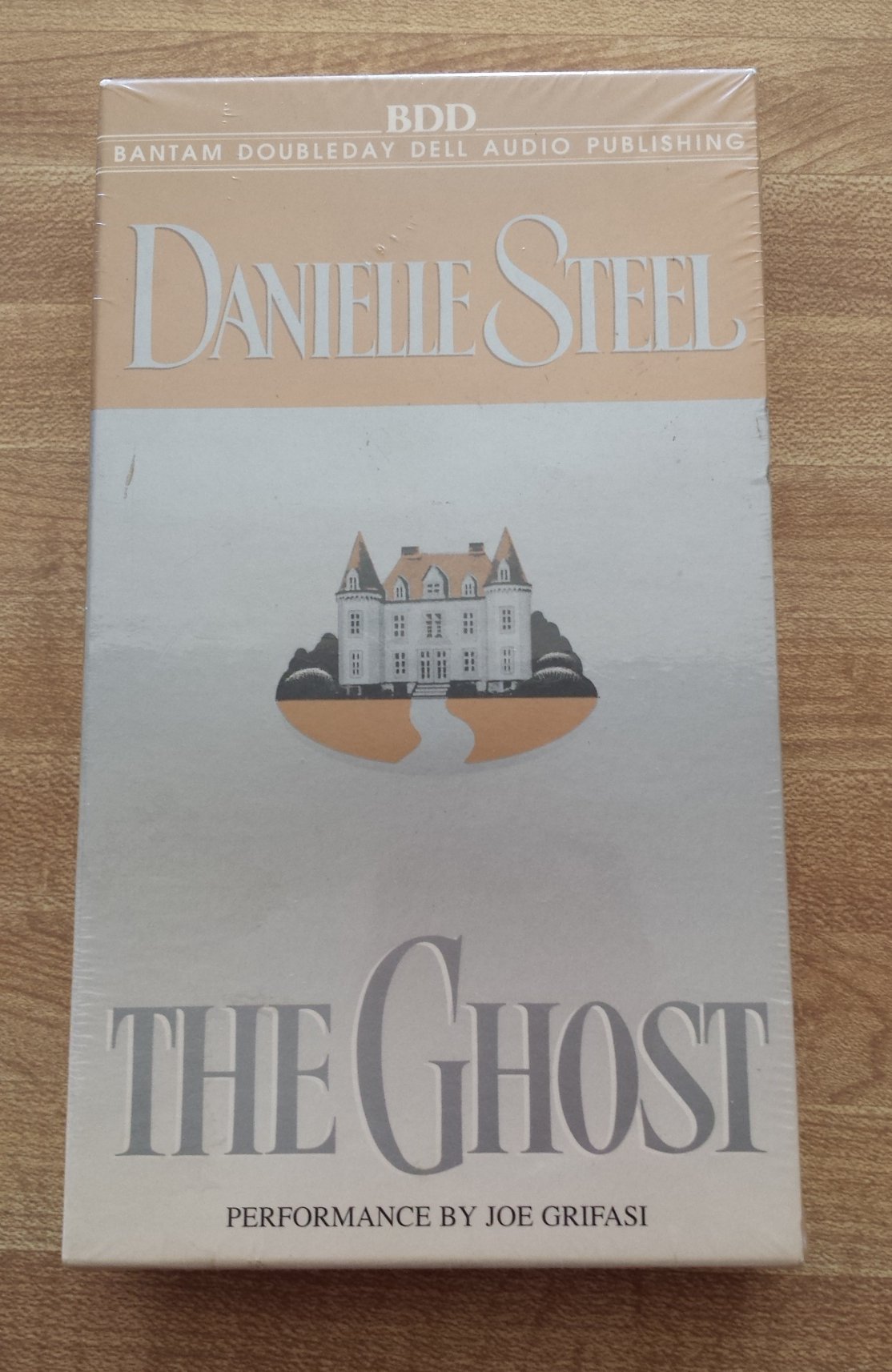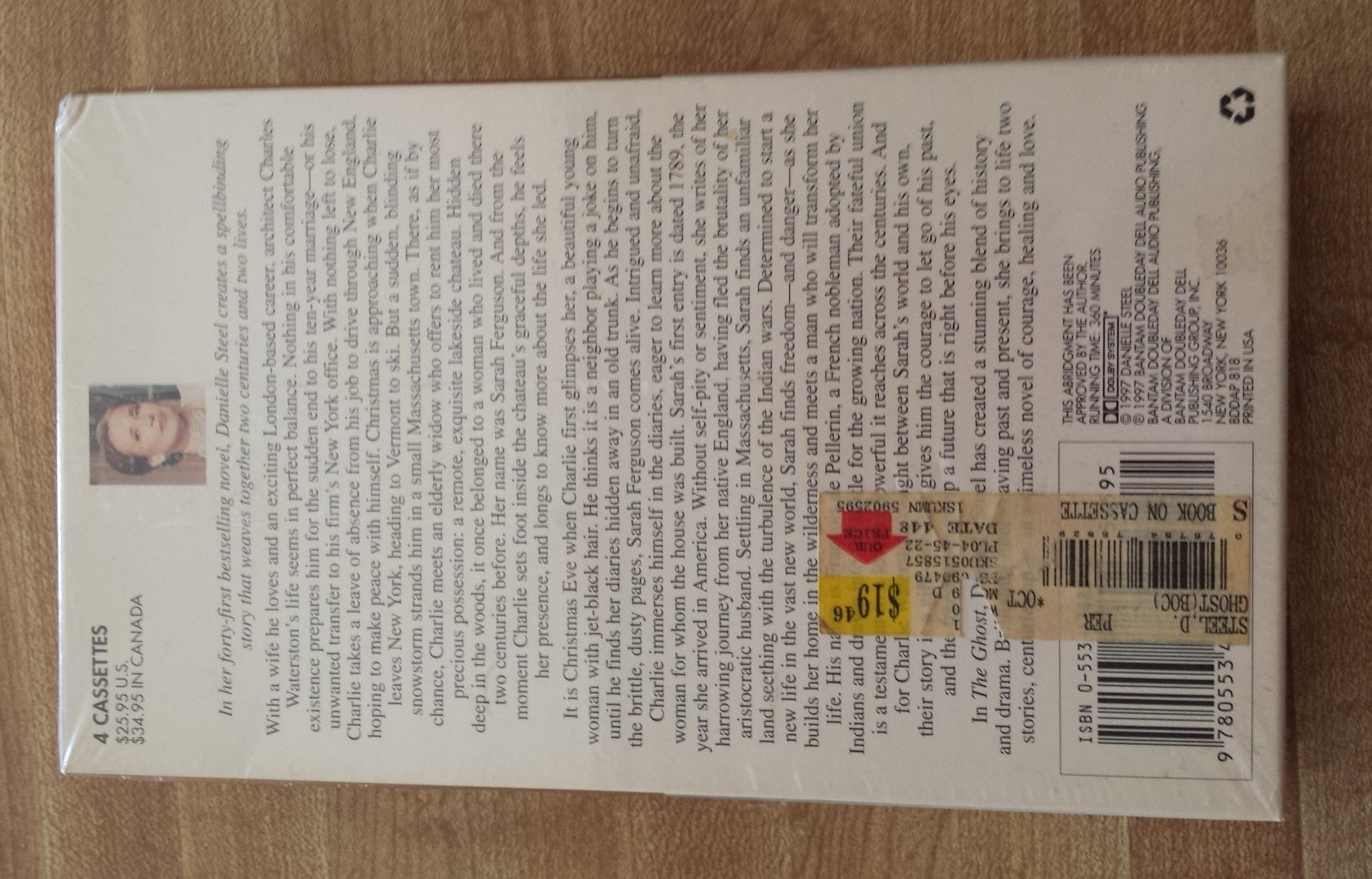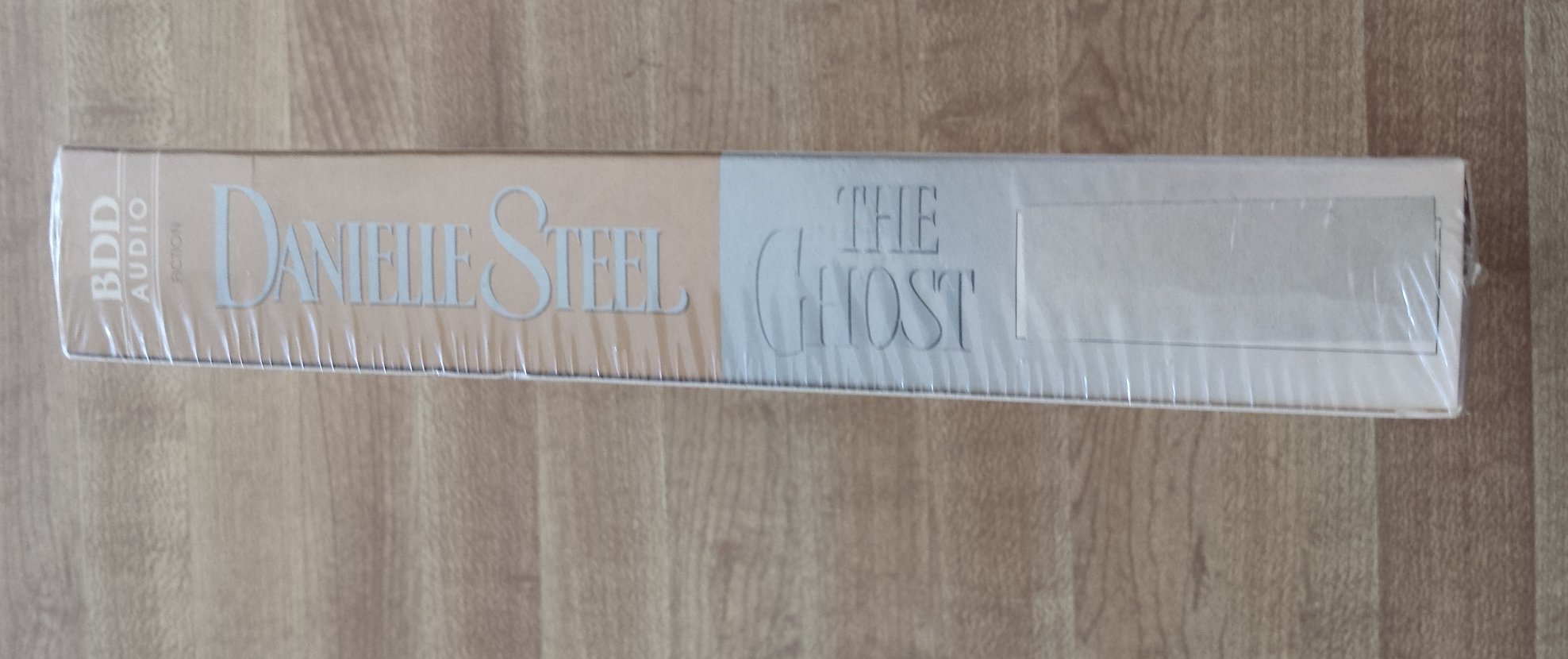 THE GHOST, AUDIOBOOK, Cassette, by Danielle Steel - NEW!
---
Brand new and still factory sealed. Contains 4 cassettes (6 hours).

Series: Danielle Steel
Audio Cassette
Publisher: Random House Audio; Abridged edition (November 5, 1997)
Language: English
ISBN-10: 0553478826
ISBN-13: 978-0553478822
Product Dimensions: 4.1 x 1.1 x 7.1 inches
Shipping Weight: 5.6 ounces

A small chateau lies hidden in the New England woods. No one has lived there for a hundred years. But it is as pristine and exquisite as if it had been built yesterday, and the incandescent spirit that fills and surrounds it keeps a timeless love alive and gives a shattered man the strength to begin again. Charles Waterston is sure his life is over at 42. His wife of nine years has fallen in love with another man and brought an abrupt end to their once blissful life together in London. At the same time, Charles' exhilarating career as an innovative international architect is thrown badly off track when his company orders him back to New York to administer the politicized and aesthetically stagnant head office. Without friends or family, unable to regain his footing and move forward, the dazed and emotionally dead architect takes a leave of absence and heads north to his native New England to nurse his wounds. Sarah Ferguson's life ended over 150 years before Charles Waterston's began. Forced into marriage to a vicious aristocrat in 18th century England, the fragile heiress found the strength to flee, leaving everything behind to brave alone the perilous crossing to post-revolutionary America. There, in the wilderness of western Massachusetts, amid soldiers, settlers, and natives living in uneasy truce, she carves out a peaceful place for herself, wanting nothing more. But her life truly begins when she meets Francois de Pellerin, the enigmatic intermediary between the army and the tribes, as dangerous as he is fascinating. Separated by centuries, united by a deathless courage and a magical place, two lives converge in an unforgettable tribute to life and a new beginnings in Danielle Steel's spellbinding new novel, Ghost.
---
* FREE U.S. Standard Ground Shipping! For footwear and Lingerie, please see our size charts before ordering.